The pure excitement cigar smokers have about their favorite cigars can be a mystery to non-smokers. As cigar enthusiasts ourselves, we love to discuss the brands we've tried and what makes a perfect cigar. Here are four reasons why so many people love cigar smoking.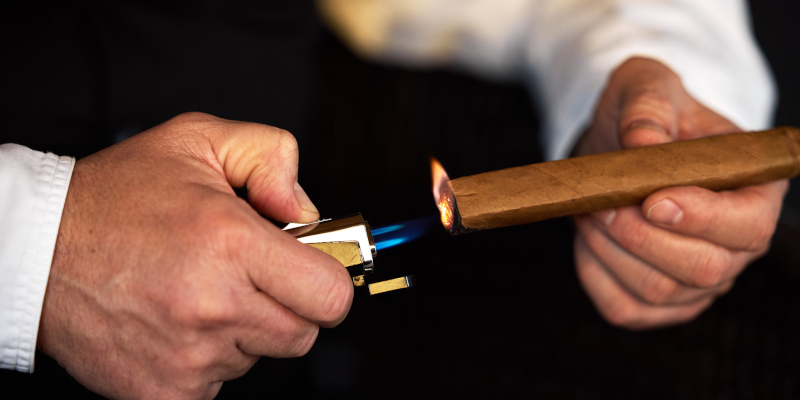 Cigar Smoking Ignites the Senses. Even before cigar smoking begins, you use your sense of touch, sight, and smell to inspect the cigar. While toasting the end, you smell the smoke and watch the surface ignite. Finally, you take the first draw. Taste the familiar notes of your everyday smoke or be pleasantly surprised by a new brand.
You are Part of a Larger Community. At Top Leaf Cigar Lounge, our mission is to build a community of people who appreciate the cigar lifestyle. Part of that lifestyle is gathering with friends for cigar smoking and fellowship. When you become a member of our Winston-Salem cigar lounge, you have a comfortable place to meet with friends and make new friends who share your love for cigars.
It's the Perfect Way to Relax. Smoking a cigar is all about slowing down and being in the moment. After a stressful day, cigar smoking offers you a chance to call a timeout. We offer a comfortable place for you to relax and enjoy your cigar. Let the rich aroma and cigar flavor carry your worries away.
The Pursuit of Perfection. There's a seemingly endless variety of cigars out there. We offer all the top brands and our personal favorites for you to try. We believe that finding your perfect cigar isn't a destination — it's a fantastic journey.
If you want to become a cigar smoking enthusiast or are looking for a place that embraces the cigar lifestyle, visit us today.