We offer an extensive selection of everyday smokes, premium blends, and boutique blends for cigar smoking enthusiasts.
Cigar smoking can be something you do only after a proud new father hands out cigars, something you enjoy on a daily basis, or somewhere in between. Every cigar enthusiast has their own idea of what makes for a good cigar. Whether you are looking for an everyday reasonably priced cigar or a premium or boutique blend for a special occasion, we are confident that we have what you are looking for here at Top Leaf Cigar Lounge in Winston-Salem, North Carolina.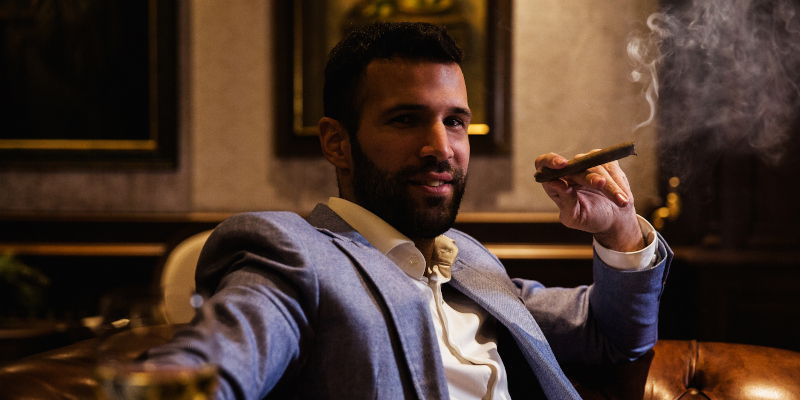 Our retail store is a veritable mecca for cigar smoking enthusiasts, as we have over 170 cigars to choose from. Whether you need a light, medium bodied cigar to go with your morning coffee or a strong and full-bodied smoke for after dinner, we have you covered. We offer some of the best cigars the industry has to offer, handpicked by us for you.
Here are just a few of the cigars that you can choose from in our eclectic collection of both highly recognizable and hard-to-find boutique cigars:
Boutique Blends- We pride ourselves on carrying rare cigars and delicious boutique blends such as Dissident, Black Label Trading Company, Viaje, and Hiram & Solomon, with many more and more to come.
Premium Blends– We also carry a wide selection of premium blends such as Plasencia, Arturo Fuente, Dunbarton Tobacco & Trust, Drew Estates, and La Flor Dominicana.
Everyday Smokes– On occasion, you just need a more reasonable smoke. We offer not only flavored cigars, but also manufacturers like Omar Ortez, Perdomo, La Gloria Cubana, and many more.
Our retail store is open to cigar smoking adults age 21 and older. Those 21 and older can also become members and take their purchase into our cigar lounge to enjoy. Contact us today if you would like to know more about our cigar store, lounge, or membership options.
Similar Services We Offer: