We are the leading source in the area for standard, rare, and boutique cigars for sale.
While you could browse online for cigars for sale, you won't always get what you expect, the shipping costs could derail your savings, and you won't have the benefit of a knowledgeable staff member when selecting cigars for yourself or the cigar enthusiast in your life. At Top Leaf Cigar Lounge, we can toss in one more benefit of shopping at our Winston-Salem, North Carolina cigar shop: variety! We have more than 300 cigars to choose from, ranging from very affordable ones for everyday cigar smoking to rare and unique options for special occasions, gift giving, or to offset a bad day at work with something enjoyable.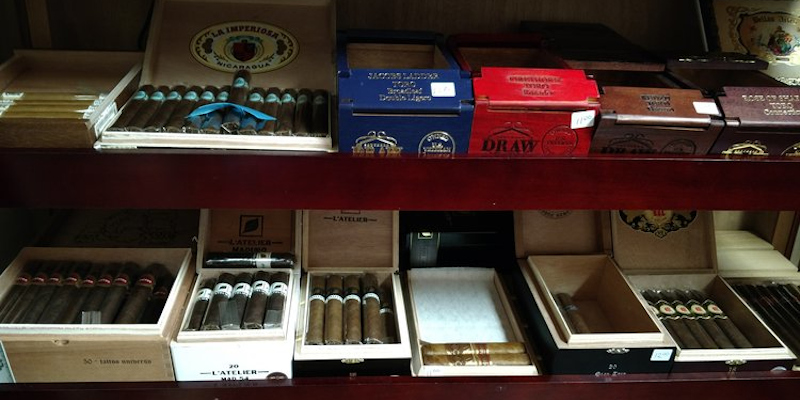 Coming to us for cigars to sale gives you the opportunity to be informed about cigars, such as how to choose the right shape, length, and other attributes that will best fit you. We are cigar enthusiasts ourselves and happy to share our knowledge so you can you purchase cigars with confidence. Once you have made your selection, join as a member to have access to our beautiful new lounge. Pair a Bourbon or a glass of wine with your cigar and relax!
Our cigar lounge is a great place to meet friends or make new ones among other cigar enthusiasts in the area. With a membership, you'll have a place to go without worrying about annoying anyone or getting sent outside on a hot, rainy, or snowy day.
Our cigars for sale are available to all legally aged cigar enthusiasts, and our cigar lounge is likewise limited to those 21 years of age or older with a membership. Stop by today to see all that we have to offer as the leading source for standard, rare, and boutique cigars for sale.
Cigar Lockers are available for rental. Have a place to store a few boxes of cigars on site!