In the media, cigars are most often portrayed as being smoked by men, either in a bar or club or while watching a sporting event, so you may wonder if it is just men who smoke cigars or if women smoking cigars is a popular thing too. The reality is that there are so many unique and enjoyable types of cigars that both genders can find cigar smoking enjoyable.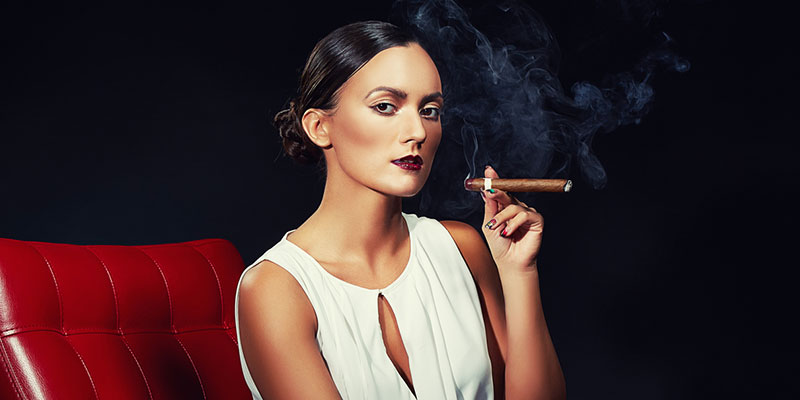 It isn't just the variety of cigars that has led to women smoking cigars, but also the social aspect. With cigar lounges popping up across the country, obtaining a cigar lounge membership and meeting others who enjoy cigar smoking has become a popular activity. Women often feel very classy when joining others, not to mention learning what cigars other women (and men) are enjoying. If you are a business person, you might also benefit from the networking aspect of being around men and women smoking cigars.
If you are a man or a woman (21 and older) in the Winston-Salem, North Carolina area looking for a great place to purchase cigars, as well as enjoy all the benefits of a cigar lounge, stop by and see us at Top Leaf Cigar Lounge. We cater to both men and women who desire a pleasant atmosphere for smoking cigars that is ideal for relaxing, networking, and socializing. We offer top cigar brands from around the world, so we are confident you'll find options that will convince you that women smoking cigars is definitely a thing!