When most people think about a cigar lounge, they picture a room full of distinguished gentlemen, yet women smoking cigars is far from unheard of, and they enjoy going to cigar lounges just as much as the men do. When you think about it, a cigar lounge is more than just a place to smoke cigars. It is also a place to meet up with old friends and make some new ones. It makes sense that would appeal to both men and women, and could even be a great way to meet someone special.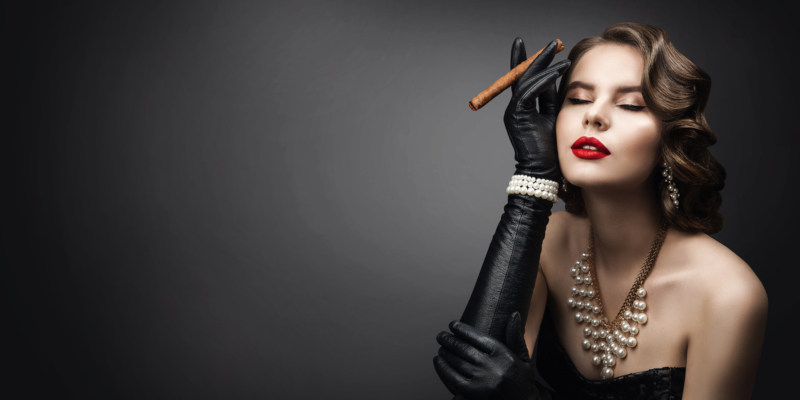 In a recent interview with Carlos Fuente Jr., the Director of Arturo Fuente, where the subject was the Fuente Opusx – Stefano Ricci cigar, a recent collaboration being launched in India, he clearly recognized that women smoking cigars is quite normal these days. He stated about this cigar, "This cigar in general can be enjoyed by anybody who appreciates it–man or woman, as long as you are not dull. Most people who enjoy a fine cigar will find it very satisfactory."
While the industry is still dominated by men, women smoking cigars is more prevalent than you might think. In addition, in the past couple of decades, there have been more women taking leadership roles in the cigar industry, many falling into the footsteps of fathers and brothers, such as Cynthia Fuente-Suarez of Arturo Fuente Cigars.
So, what kind of cigars do women favor? It might surprise you to learn that they aren't all about the small, thin cigars. They are enjoying all different kinds just like men do. If you are a woman in the Winston-Salem, North Carolina area and would like to experience the enjoyment of a cigar lounge, come see us at Top Leaf Cigar Lounge. We offer more than 170 different cigar brands, many of which are quite popular for women who enjoy smoking cigars.