With a cigar lounge membership, you'll have a place to meet your friends and make some new ones.
If you ever watched a few episodes of Cheers, the sitcom that ran from 1982 to 1993, you might remember how Norm Peterson, played by George Wendt, and Cliff Clavin, played by John Ratzenberger, almost always sat on the same barstools. They were "the regulars" so that was expected. What most people remember most about the show was the camaraderie and the humorous approach to social issues and life's challenges that it depicted. While in today's world it is still possible to find neighborhood bars where "everybody knows your name," that avenue was cut off for cigar enthusiasts to enjoy both their friends and a good smoke at the same time when the North Carolina smoke-free law went into effect in 2010. Thankfully, the law has a provision for cigar lounges, so we were able to open Top Leaf Cigar Lounge for cigar lovers age 21 and older.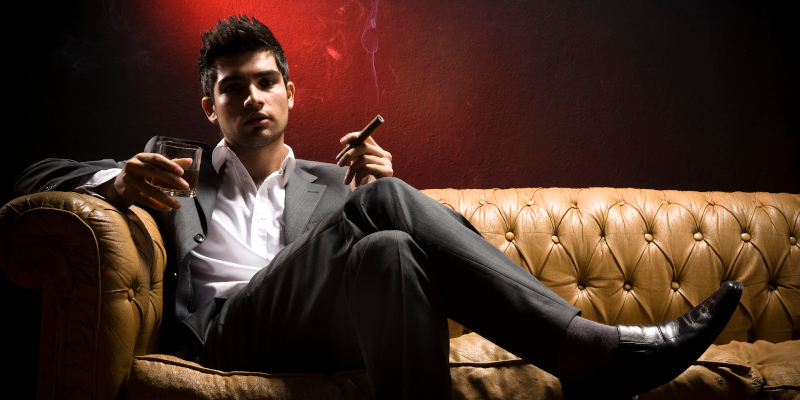 Our cigar lounge is a local place in Winston-Salem, North Carolina where people can go relax, meet friends or have a meeting. Many brands of cigars are available to purchase and consume on the premises. To utilize our lounge, we offer three cigar lounge membership options.
Lounge Annual Membership: $50
Locker Annual Membership: $500
Founders Lifetime Membership: $5000
We also offer an Out-of-Town day pass if space is available: $10
Whether you purchase a cigar lounge membership along with your friends for a place to get together or use it to meet new friends that share your love for cigars, we are sure that in no time, you'll feel at home just like Norm and Cliff did. You might even find yourself with a favorite seat!