As 2020 is winding down, there is much to look back on. With the trials and tribulations that we have faced as a nation, it is important to remember that life always has its special moments that make fond memories. Sometimes it can be the simplest of things, like enjoying a cigar with a friend, even if done miles apart and video chatting at the time. Let's look back on the year and see what cigars have been popular. Any of these would make a great gift or an addition to your humidor to make 2021 have a few special moments.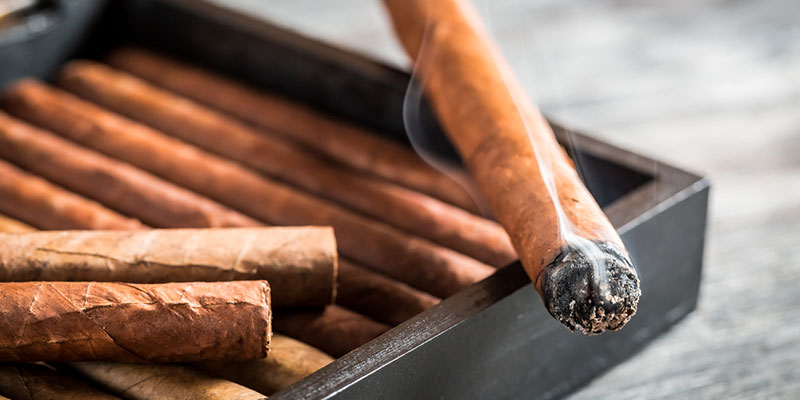 Arturo Fuente's Churchill Maduro- Beginner cigar smokers this year found this light-to-medium blend quite satisfying.
Macanudo Inspirado Green- Macanudo has been a top-selling premium cigar company for more than 40 years, and their new blend of Brazilian and Columbian tobaccos delivers a robustness that has an earthy sweetness and hint of black pepper flavor.
Caldwell Cigars- You can go wrong with any of the cigars in the Caldwell Collection, including "Long Live the King" and "The King is Dead" – both of which are full flavor cigars.
Antico Toscano- Winner of the Cigar Trophy: Best Cigar Other Countries 2020 shows that this 12-month-aged, full-flavored body cigar continues to remain popular year after year.
Arturo Fuente's Don Carlos- Also a winner in the Cigar Trophy Awards as Best Brand Dom. Rep. 2020, this medium-body cigar is well-known for its rare vintage tobaccos and rich flavor.
Drew Estate Undercrown Dojo Dogma Sun Grown- Newly announced in late 2020, this cigar is a powerhouse blend of Nicaraguan premium filler tobaccos that is being well received by cigar lovers everywhere.
A.J. Fernandez Viva La Vida– Created in 2019, this 100% Nicaraguan cigar line has been made a permanent addition to their offerings and has been launched internationally.
You can always get a great cigar here at Top Leaf Cigar Lounge in Winston-Salem, North Carolina. Whether you have a cigar lover on your gift-giving list or you are looking for something perfect for yourself, we are confident that we have the top cigar brands you need. Stop by when you get a chance and perhaps stick around for a while in our cigar lounge.