If you are interested in smoking cigars, we encourage you to stop by Top Leaf Cigar Lounge. Our team has extensive knowledge of cigars, and we can recommend the best options for both beginning and experienced smokers alike.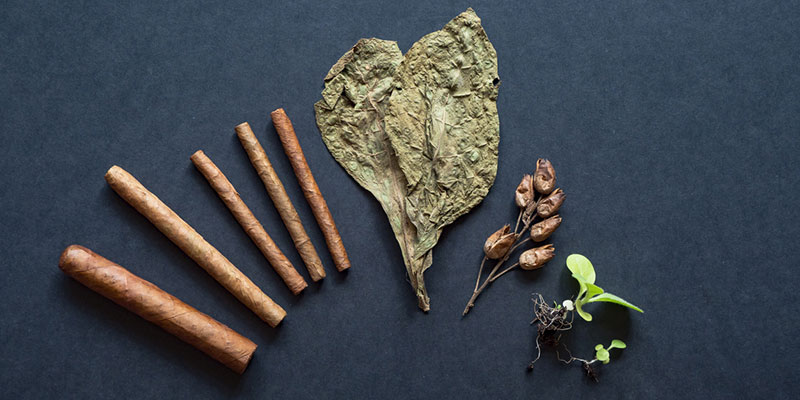 We believe every cigar afficionado should understand how cigars are produced, so we have put together this article to provide a basic overview of the process. This article in particular will focus on machine-produced cigars.
Sorting Tobacco Leaves – The first step in the cigar production process is sorting the tobacco leaves for use in different parts of the cigar. The most delicate leaves are used for filler, or the main body of the cigar. Narrow leaves are used as binders, holding the filler leaves together and defining the shape of the cigar. The highest-quality and most flavorful tobacco leaves are used as wrappers, or the outer covering of the cigar.
Forming Cheroots – The next step in the process is forming the filler leaves into cheroots. The filler is loaded into a hopper attached to an auger. The auger slowly pulls the leaves and gives them a twist, then feeds them through a series of rollers until they are wrapped tightly around each other and formed into a long cylinder. Then, this cylinder is cut into smaller pieces to form cigars.
Trimming and Shaping – Once the cheroots are formed, they go to different machine stations to be trimmed and shaped into proper cigars. Workers will use machines to trim away uneven tobacco leaves, compress the body of the cigar, and roll and crimp the end of each cigar to seal it off.
Curing, Conditioning, and Drying – Once the cigars are shaped, they are stored in controlled conditions to allow the tobacco to undergo essential chemical changes to develop its flavor. First, the cigars undergo curing, which evaporates moisture to dry the leaves and increase their flavor. Then, the cigars are further dried to develop their flavor and prepare them for shipping. Conditioning cigars involves storing them in controlled humid environments to fully bring out their unique flavor. Once all these steps are complete, they are ready for sale.