There are so many top cigar brands on the market today that it can feel a bit overwhelming trying to find favorites you'd want to have on hand for everyday and special occasions. One way to go is to turn to a company that has a variety of options and a long history of quality. Arturo Fuente cigars are a very good option, as they have been producing quality cigars since 1912 – that is nearly 110 years of excellence that began with Arturo Fuente, his wife, Christina, and their two sons, Carlos and Arturo, rolling cigars in their home. Their passion and dedication to quality craftsmanship has been handed down through four generations.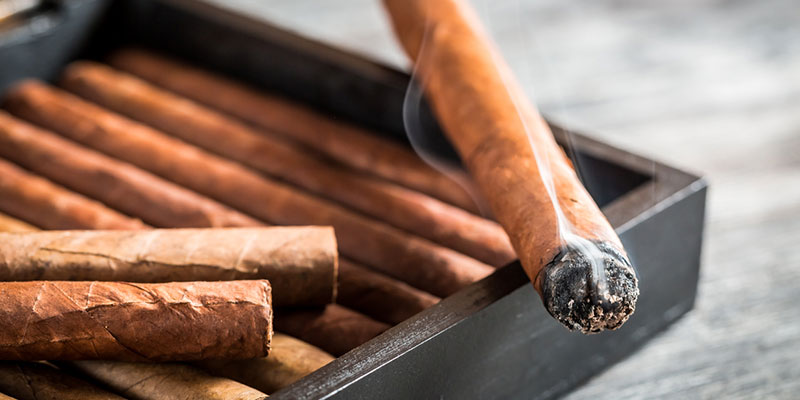 There are many Arturo Fuente cigars to choose from, including Angel's Share, Anejo, Casa Cuba, Chateau Fuente Series, Don Carlos, Fuente Fuente Opus X, FFox 20th Anniversary, Gran Reserva, Hemingway, Magnumr Rosada Sungrown, and Oro Oscuro. You are sure to find a favorite or two among them. Another reason to try Arturo Fuente cigars is because this is a company that believes in giving back. They have been a long-standing supporter of a number of charities, including the Humane Society of Tampa Bay, Boys & Girls Clubs of America, St. Jude Children's Research Hospital, the Dan Marino Foundation, and the Cigar Family Charitable Foundation.
If you would like to join the many cigar connoisseurs who enjoy Arturo Fuente cigars, reach out to us at Top Leaf Cigar Lounge. With our cigar store and lounge in Winston-Salem, North Carolina, you can enjoy a truly unique experience. We are happy to go over the many other top cigar brands that we have to offer and provide advise about those we think will match what you are looking to experience. Stop by and see us today!