There always seems to be a lot of emphasis on old established cigar makers when it comes to deciding what makes a quality cigar. It can be easy to overlook a relative newcomer, such as the Caldwell Cigar Company that was just created in 2014 by Robert Caldwell. Caldwell Cigar Company shows what can happen when someone takes a passion and turns it into a business. A deep appreciation for cigars and the desire to bring innovation to the industry led to creating exceptional cigars.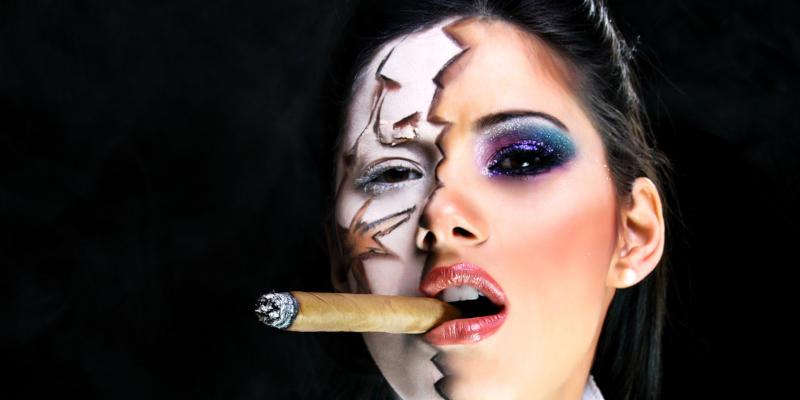 Innovation, creativity, and ambition have been the driving force behind developing cigars that have a flavor that is quite unexpected. Using well-aged, rare tobaccos has certainly been a smart idea, as Caldwell cigars are quickly gaining notice and recognition in the cigar industry. Another feather in their cap is that they've gone for uniqueness over quantity, so rather than have dozens of choices, cigar smokes have their Caldwell Collection, The Special Stuff, The Collaborations, Blind Man's Bluff, and La Barba to choose from.
One of the interesting things about Caldwell Cigar Company is that they aren't opposed to working with other cigar companies to advance the cigar industry. One example is their All Out Kings cigar that was a collaboration with Jonathan Drew of Drew Estate. If you really want something that is beyond unique, give their La Barba Purple a try, with its flavors of graham cracker and marshmallow. One thing is for sure, expect the unexpected from Caldwell Cigar Company.
At Top Leaf Cigar Lounge, we love surprising customers at our Winston-Salem, North Carolina cigar shop with truly unique and special cigars. Stop by to see us to learn about the top cigar brands that we offer and get knowledgeable advice about which to add to your "have to try" list.