Join Us October 1st to Meet Owner Cynn Coburn!
If you're a fan of Dissident Cigars, you won't want to miss our upcoming event on October 1st. Join us at our cigar lounge that day and meet the owner of Dissident Cigars, Cynn Coburn. Contact us if you want to learn more!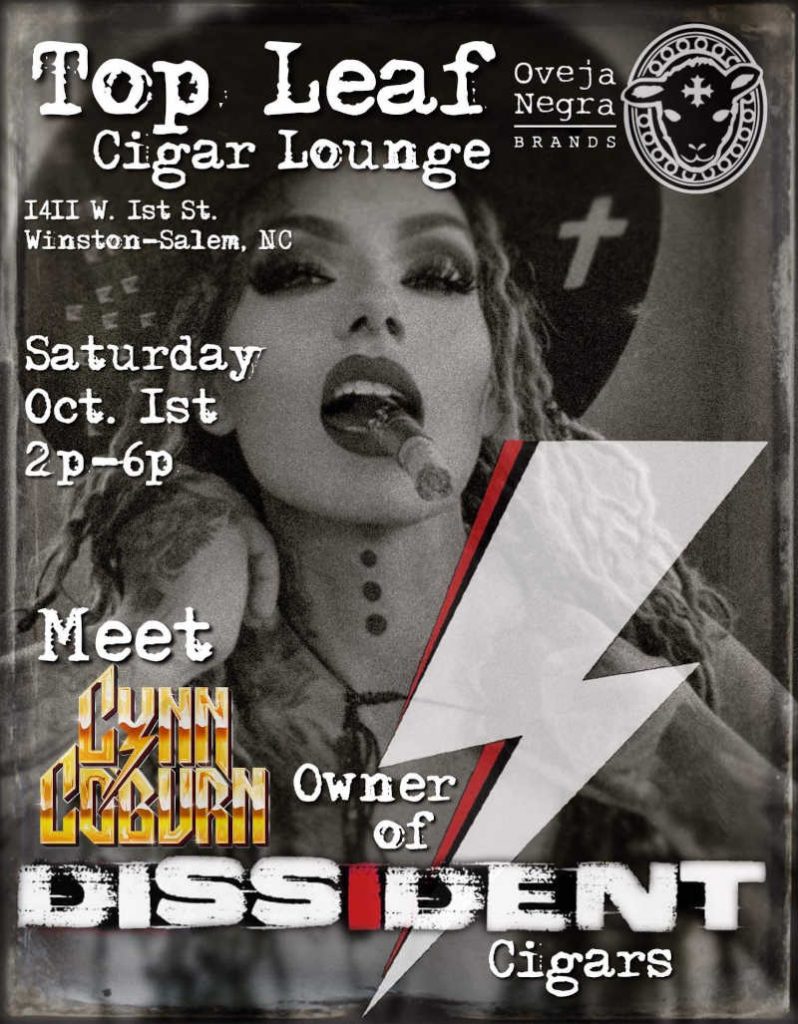 Contact Us Today!
Here are more details about this upcoming event:
The event will run from 2 p.m. to 6 p.m.
All Dissident Cigars will be buy 5, get 1 that day.
We'll have limited edition Molotov cigars available.
Don't miss out on the opportunity to meet Cynn Coburn and try some great cigars! Contact us if you have any questions.